Beyond Diet Reviews: "This book was very informative and easy to…"
What Is Beyond Diet?
This "Beyond Diet reviews" article will explain the diet program itself and how it's about living beyond the limitations and restrictions of traditional dieting and depends on metabolic type of the participant.
More…
In effect, the Beyond Diet is an alternative weight loss and health program designed to help the participant lose weight and increase energy by eating foods that boost their metabolism and keeps cravings at bay.
Quick NavigationBeyond Diet Reviews – What Is Beyond Diet?Are There Lots Of Restrictions On The BeyondDiet?What Does The Program Include?What programs are available through Beyond Diet?Beyond Diet – A Three Step Program:What If My Chosen Program Does Not Work For Me?Helpful Hints and Tricks To Lose Weight5 Foods To Never Eat:Isabel De Los RiosBeyond Diet – Best FeaturesBeyond Diet Reviews – What Customers SayPositive Reviews:​Negative Reviews:​Test Run the ProgramBefore You Buy: 5 Questions ​Allowed FoodsConclusion
The Beyond Diet system considers itself to be 'beyond limitations and restrictions' because it is not a typical restrictive or elimination diet. The Beyond Diet focuses on clean, whole foods rather than processed and chemical-filled ones.
The co-creator of the program, Isabel De Los Rios, experienced—like many women and men do—a yo-yo weight loss and gain. She would lose some weight but the second she went back to a normal lifestyle she would pile the weight back on. She was frustrated, defeated, and so unhappy with the person she was seeing in the mirror.
She decided to take matters into her own hands and researched facts rather than fads. She discovered the real secrets behind weight loss. She lost 30 pounds using simple principles and, in turn, created the Beyond Diet book.
She has kept the weight off for 15 years even after 2 pregnancies. The idea behind the diet is creating something long term and sustainable without disrupting lives. The Beyond Diet shows the participant how to make food their friend and use it to supercharge their weight loss.
It gives the participant the tools they need to easily choose foods that will fuel their metabolism, keeps their cravings down, and get the body they desire in the process (and into the future). Nothing is off limits when the dieter knows how to use food to support their body's natural fat burning abilities and this is the Beyond Diet's difference.
Are There Lots Of Restrictions On The BeyondDiet?
According to the website, nothing is off limits when you know how to use food to support your body's natural fat burning ability. The participant can still enjoy foods they love including classic 'NO-NOs' like macaroni 'n' cheese, brownies, pizza, and burgers (thus making it easier for someone with a family to incorporate since they won't have to cook different meals for the participant and their family.
Everything is in moderation, however. With a subscription, the participant has access to all sorts of educational tools (like videos, blogs, and emails) that educate them how to eat and why we need to eat specific foods. Processed foods and artificial sweeteners are examples of foods that should be kept to a minimum. Organic foods are encouraged. Read below for her top 5 foods that should be avoided.
In this modern age, we have added so many tasks to our day-to-day lives that we must provide, be parents, volunteer for things, maintain friendships… the list goes on and on. One major task that most of us put on the back burner or don't take as seriously is health and fitness. Anyone over the age of 30 (and often younger) struggles with a sluggish metabolism, has a lack of time for meal prepping, and struggles with motivation to go to the gym (especially after a long day at work.
Ironically, if we put the energy into these things our energy would be higher, we would ramp up our stamina, and we would be more awake and lively throughout the day. But two common issues with diet plans are not having the time to incorporate one in our lives and also not knowing what diet solution programs to go on.
What's more, dieting and diet plans are becoming more popular than ever. 25 years ago we knew Weight Watchers and Jenny Craig, but now there are thousands to choose from. Where do we even begin? The Paleo diet, the Dukan diet, the low-fat diet, the fast metabolism diet… the list is almost endless and are all designed to ensure long-term weight loss.
Therefore, to make things as easy as possible for you, we have done our research and we have chosen one specifically for this diet review. We created a summary of what the plan is, who it's designed for, and how it works and if it works. The diet is called Beyond Diet created by Isabel De Los Rios. Does the diet work? You bet! It is centered on balance and non-single food group restrictive dieting.
Below We have Started With The Question And Answer Portion To Break Down What Exactly The Program Is, How It Works, And Why It's A Good Choice For Assisting In Almost Anyone's Weight Loss Goals:
What Does The Program Include?
It Includes:
Fat Burning Recipes – includes delicious foods that give the participant fuel to feel amazing.
Meal Plans – the participant will always know where their next meal is coming from with easy-to-follow daily menus. The participant can plan the week or take it one day at a time making prepping for the week much easier.
Shopping Lists – specific lists for each meal plan that can be printed or displayed on a smartphone or tablet making it more streamline when grocery shopping.
24/7 Expert Coaching – access to 24/7 online access.
Tools – personalized tools designed to burst through all challenges that may come up.
· Membership – join almost 1 million other members who receive daily support for their BD-Certified Coaches.
What programs are available through Beyond Diet?
Beyond Diet – A Three Step Program:
1. Lose Weight – follow the complete, done-for-you Meal Plans for 2 weeks to start losing weight while the participant sets themselves up for long-term success.
2. Adjust Metabolism – the participants take the Beyond Diet Metabolism Test to find out which foods and portion sizes are best for their metabolism so that they lose the weight faster. A Success Journal is also used to track the participant's progress which adds a personalization to the process.
3. Take Control – the participant takes what they have learned and utilizes a huge library of Recipes, meal plans, and tools to reach their ideal weight with the ability and tools to stay there.
3. Take Control – the participant takes what they have learned and utilizes a huge library of Recipes, meal plans, and tools to reach their ideal weight with the ability and tools to stay there.
This Is Also A One-Time Payment, Listed On Their Website.​
Beyond Blood Sugar – a unique program meant as a natural way to control the blood sugar of a participant who suffers from diseases associated with blood sugar issues. In this program, rather than having to rely solely on medication, the participant can lower their blood sugar naturally.
This program is a medication-free way to control blood sugar while losing unwanted weight.
It allows the participant to eat foods they love (including desserts) without spiking their blood sugar levels with additional education on why our blood sugar levels rise and fall, as well as how to naturally control insulin levels.
The participants get customized menus based on their current blood sugar numbers and goals.
The Beyond Blood Sugar program Is Also A Three-Phase Plan:
1. Blood Sugar Over 200 – getting the participant's high blood sugar under control following the Meal Plans as well as using the Beyond Blood Sugar Manual to get tricks that keep it from spiking in the first place.
2. Blood Sugar Between 150 & 200 – the participant gets to expand their food choices while keeping their blood sugar levels stable. They get to use the Success Journal to track their glucose number and their moods each day while exploring delicious Recipes.
3. Blood Sugar Below 150 – the participant maintains their progress they have made while continuing to lose weight. The community is available to Share their success or Ask questions. This allows the participant to interact with a community of others with similar issues and get advice and support on how successful participants got to where they are.
This is also a one-time payment, listed on their website.
LiveSmart – Designed For Those With A Busy Lifestyle, This Program Offers A More Comprehensive Approach To Dieting By:
Providing 4 Weeks of Fat-Burning Meal Plans Each Month (no planning required) – 28 days of break fasts, lunches, dinners and 2 snacks a day so that the participant never gets bored or plateaus and always knows the ideal portion sizes and food ratios.
Curated Selection of Tasty Hand-Picked BD-Approved Recipes – the participant gets to explore a new variety of favorites, including seasonal recipes, every month.
And a Weekly Shopping List – a handy little shopping list intended to make not only the shopping trip easier and straight-forward but also allows the participant to shop once per week rather than daily. Everything is, therefore, in the participant's kitchen ready-to-go for cooking time.
The LiveSmart System also includes an app for the participant's phone or tablet to help the participant stay on track in a more streamlined process. It includes a weight, water, exercise and blood sugar tracker, as well as the list of meals laid out for them all in an easy-to-use format.

The Success Journal creates a new level of convenience and sets the participant up for success by making the whole process as easy as possible. It also offers in-app recipes and a food journal.
Additionally, the user can see their meals in a list and when they click or tap on the listed meal for that time it opens a new page and shows the recipe for that meal to make the process easier and more streamline. The recipes are super easy-to-follow and do not require advanced cooking skills to prepare.
When the meal is completed the participant can then add the meal to the food tracker. Utilizing the food tracker is important to keep the participant on track. It not only creates a sense of awareness but it also allows the participant to reflect on their week to see where they were successful and possibly where they could have improved.
If the participant really enjoyed the meal or wants to save it for later, it is also an option on the app; they can save their favorite meals for later under the 'my recipes' add-on making it easier to go back to the recipes later on so that they can be enjoyed again.
The Participant Can Save Favorite Recipes For Later.
In addition to all these interesting and helpful features, the subscription also includes other helpful tools including instructional videos.
Every month the participant gets new Coaching Videos which can be streamed directly from a computer, tablet, or phone with step-by-step, instructions on how to cook, shop, plan, and live a healthy lifestyle.
The Coaching Videos cover every aspect of healthy living, so the participant knows how to make smart choices about their wellness both now and in the future.​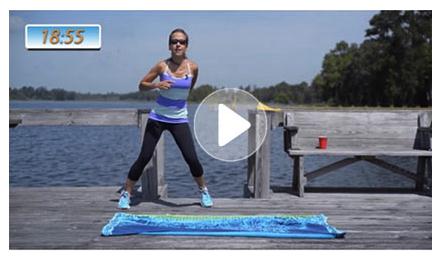 These coaching videos create a fitness experience like having a physical trainer without the high costs associated with personal training. Because they are available via computer the participant can do the workouts from home,
which is great for the parent who struggles to find time to leave, those looking for inexpensive alternatives to fitness and those who do not have gym facilities nearby. For those who can get to or prefer gym facilities, these videos are available on phone and tablet making them easily mobile.
This could be a nice addition to the participant's current workout routine. In addition to fitness videos, there are also cooking and question & answer videos available. Cooking videos make the cooking experience easier and more dynamic.
With easy-to-follow instructions, these videos enable the participant to cook with ease from beginners to experts. The question and answer videos help fill in any gaps where information is possibly lost or unknown. This helps the participant get the most of the diet and new positive lifestyle changes.
With This Program, The Participant Gets:
1. 28 days of Beyond Diet approved Meal Plans and recipes
2. Practical Information with easy takeaways
3. Informative articles that provide information on the latest trends in weight loss
4. Beyond Diet All-Stars (successful participants) who give advice on how to maximize the Beyond Diet for lasting results
5. Answers to all questions to keep the participant motivated
6. Special videos that cover a variety of topics including exercise and cooking for the whole family
This program is a subscription, listed on their website.
BD (Beyond Diet) Super Clease PDF – a 9-day, 3-phase detox intended to create a fresh start for the participant's health and fat loss. This Program:
Does not require fasting or starving – the participant can still enjoy natural foods that are said to reverse years of damage and detoxify the body (prepping it for the weight loss program)
Provides a free calendar that lays out every meal, tracks success, and gives daily motivation
Each Of The Participant's Cleansing Meals Is A Specific Combination Designed To Drop Pounds Fast Without Leaving Them Hungry. The Program Works In 3 Phases:
1. Phase 1: The Prep – this phase prepares the body with a 3-day prep that sets the participant up for success by slowly removing inflammatory and acidic foods. It includes a Complete Guide and a Shopping Guide for the participant's convenience.
2. Phase 2: The Cleanse – the participant eats toxin-fighting foods 4 times daily that easily cleanse the body of chemicals. It includes Meal Plans and Daily Affirmations to keep the participant motivated.
3. Phase 3: The Future – a dietary change of fat-burning foods that set the participant up for weight loss success. It includes Recipes and Community.
A cleanse is essential when starting out a diet program. A cleanse is almost like a reset for the body. When we start the cleanse, our body is shocked into a new system which in turn kicks the metabolism up and starts the toxin clearing process.
When the cleanse is complete the body is new, lower on toxins, and is ready for the next phase of the dietary process. Because the participant has cleansed the body of toxins the participant feels more awake, cravings are lower, and weight loss has started. Cleansing is important and a helpful tool to kick start a diet.
This program is a one-time fee, listed on their website.
What If My Chosen Program Does Not Work For Me?
Because we are so confident that the diet works for most people, each participant can try the program risk-free for 60 days. The participant's happiness is what is more important to the Beyond Diet team. If the participant does not feel that they were given the value that they have been promised or if the participant is not happy with their results, the company will give a full refund for the full 60 days. This means 2 whole months of payments to try the program risk-free. This creates a sense of ease when trying out the program and also proves their reliability and good customer service.
The Program Has Been Featured On:

Helpful Hints and Tricks To Lose Weight
Along with the tools that set the participant up for success, the program offers educational tools with helpful hints and tricks to help them tweak their diet. There are so many little tricks that can be learned about dieting but with our hectic lives, it's hard to put a lot of energy into research as well.
This is where finding the right dietary plan is helpful, they usually have experts doing the work for you. Here is an example of a trick that a participant may not have known that is stopping them from losing weight or plateauing. This comes directly from the Beyond Diet website:
Beyond Diet 5 Foods To Never Eat:
1. Artificial Sugars – artificial being the key word, they are fake sugars used in many diet sodas and even some foods that aid in sweetening them without the calories. However, these sweeteners do not digest correctly in the body and thus they are stored as fat.
2. Soy Milk – filled with chemical flavors, preservatives, colors, and sugars.
3. Margarine – considered a 'fake butter', is filled with the same chemicals that make it much harder to lose weight due to the body's inability to break down the chemicals correctly (as listed above).
4. Orange Juice – despite being filled with vitamins, orange juice is full of sugar. Eating high levels of sugar sends the body into fat-storing mode. In addition to sugars, orange juice also requires chemicals to increase its shelf life.
5. Whole Wheat Bread – similar to the other products listed above, bread has chemicals in it to increase its shelf life. Additionally, the wheat that the individual often eats is imitation, genetically-modified wheat. Sometimes, even when the label says it's 100% natural,
They are only counting what has happened after the seeds have been planted. Wheat is also processed the same way sugar is and thus when digesting the body holds onto fat and will not break down the fat. Finally, the wheat is inflammatory and causes the same swelling you get with sprained ankles; however, you get this swelling inside your body and close to your vital organs.
The creator of the plan, Isabel De Los Rios, is a participant who struggled with weight loss herself. She attempted fad diets and would yo-yo in weight. She decided to take a different approach to weight loss, lost 30 pounds and has kept the weight off for 15 years. Her technique is one of science, stop counting calories. Calories in do not equal calories out. For example, take a banana versus banana muffins—same amount of calories each ingested.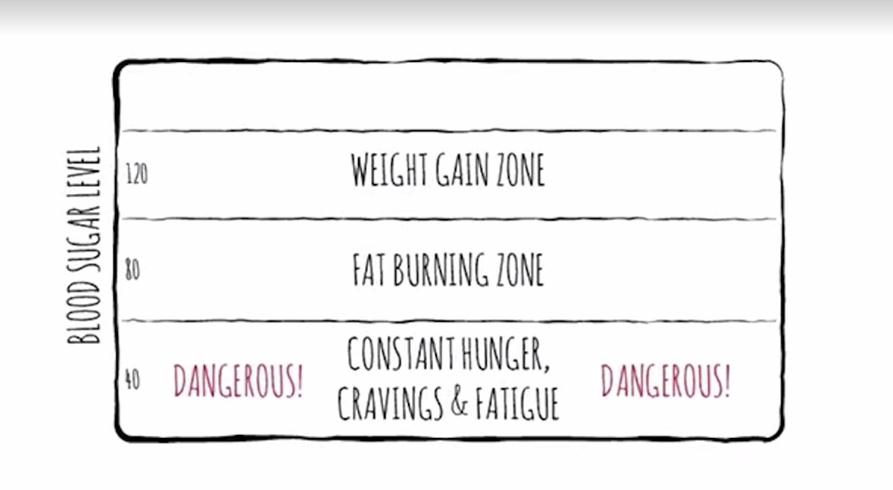 What your body does with the food you eat is crucial.
Because the banana is a natural food with no refined sugar or preservatives, your body can easily identify it, digest it, easily distribute its nutrients, improve body function and increase your metabolism. The banana muffins have added refined sugar, preservatives, and chemicals.
When you eat the muffin your body starts to question what the item is in your stomach and how it can utilize its ingredients. After some time, your body gives up guessing as they have virtually no nutritional value and your body has no use for it. Because the body has no idea what to do with the food it just stores it as fat.
Isabel De Los Rios
Isabel has since become a nutritionist and an international best-selling author. Her book Beyond Diet Presents Pure Fat Burning Fuel: Follow This Simple, Heart Healthy Path to Total Fat Loss landed on the best-sellers list on Amazon. Her general rule when buying foods is if you can't read it, don't eat it. She takes a holistic approach to eating whereby chemicals and preservatives are either limited or stripped completely and they are replaced by natural and whole ingredients.
Isabel believes that feeding chemicals and preservatives to fat cells only make the cells fatter and thus the individual (or dieter) fatter. Isabel's number one chemical she presses to avoid is insulin. Keeping blood sugar level is crucial in weight loss. See chart:
Increased sugar levels encourage the body to produce more insulin. Insulin is the chemical that helps regulate blood sugar levels. Sometimes, the body will release too much insulin. This is bad because insulin is a fat storing hormone (which as should be obvious, makes you fat). Additionally,
When too much insulin is in the body, it causes the blood sugar in the body to decrease too much putting the body in the 'danger zone' as shown above. The danger zone makes you hungry, irritable, and tired and because of all this encourages the body to eat more sugary and processed foods. Eating the correct foods to maintain your blood sugar levels is required in order to not only keep a regular, non-manipulated diet but also for weight loss.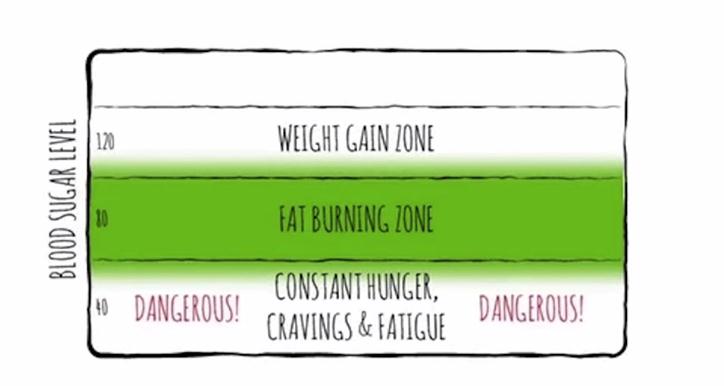 Now that we've discussed commonly-asked questions and provided the answers, let's take a look at the reviews, success stories, and challenges of users.
Successes:
1. The program creates a new awareness and understanding of the participant's body
2. The recipes are delicious and easy
3. The participants usually noticed an increase in both mental and physical energy and stamina
4. The diet is a realistic approach to weight loss, lifestyle, and 'non-hungry' dietary plans
5. There is one cheat a week which makes the program easier to follow as the participants do not feel deprived of enjoyable foods
6. Many participants agreed that this program was one of the only ones they were able to stick to long-term
7. The grocery lists are easy to use and handy especially for those with busy personal and professional lives
8. The program has lots of really great information on organic eating and why it's important
9. The reading materials presented on the website are well written and very informative. They are very well researched and clearly come from people who have the education required to advise on health, wellness and weight loss
Struggles:
1. The participant has to be willing to put the work in – if not, the diet will not work
2. Materials on the website are more useful and hands-on than the book
3. Some complained about the price
4. Once signing up through the website, there are an odd number of emails that come in from the Beyond Diet team
Beyond Diet – Best Features
The best features of this program and what truly sets it apart from other diet programs is really the lack of restrictions on the diet. This diet does not rely on the participant being starving in order to work. Most diets focus on eliminating one particular food group or portion control. This can get a little frustrating when attending events, dinners out and parties.
Because this program allows not only a wide array of food choices but also allows cheat days, participants are able to go out without fearing the menu or being embarrassed by how little or restrictive they are eating. Additionally, because this diet focusses on whole, organic foods the participant is getting the purest form of the foods they are eating and thus are also getting the highest level of vitamins and nutrients possible.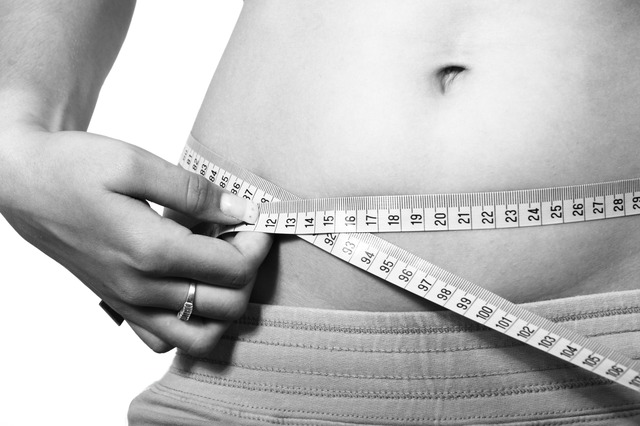 Beyond Diet Reviews – What Customers Say
A lot of people are using this product and we can see this from the following positive/negative reviews and feedbacks. These persons can give you an idea of how the program worked for them.
By reading these stories, you can better decide if this program is right for you.
Positive Reviews:​
"BeyondDiet.com was a lifesaver for this mom of 4 young kids. I do enjoy cooking but I need meals that are quick and easy, and this program provided recipes and plans that I can follow. I love the slow cooker recipe options and have been using the program for 3 months so far. I've lost 14 pounds and I feel like I have so much more energy to run around after the kids. I plan on continuing the program and hope to lose around 10 more pounds."
"This is a phenomenal book. I am amazed at the wealth of information about nutrition, diet, metabolism and many other facts about the inner workings of our bodies. The price was very reasonable. The service was great. I am a satisfied customer!"
"I was thrilled to be able to find beyond diet book again online. It's a no nonsense guide to a sensible diet that works. I especially appreciated the references to medical research that explains why weight loss and maintenance is so hard and how to use this knowledge to your advantage."
"I realized how age has affected my metabolism once I stepped on the scales and saw the number up 20 pounds from what I expected. I knew I needed a change and BeyondDiet.com has helped me every step of the way. I especially like the shopping lists which make it so easy to prepare the meals. This plan should work well for anyone who appreciates being able to eat great food without having to count calories or spend hours at the gym every day."
Negative Reviews:​
"Most of the food I tried from the BeyondDiet plan was tasty but the recipes were just too much for me. I found that I was spending too much time in the kitchen. This program might work for someone who enjoys cooking, but for me it took too much time and preparation to make the meals. Many of the meals also included ingredients that I don't usually keep in my kitchen so that required a special trip to the grocery store."
"BeyondDiet.com gave me a lot of hope in the beginning but I found that I just couldn't maintain the diet plan. Maybe it was lack of motivation for myself but I thought the meal plans were complicated and the recipes were a lot of work. Plus, some of the recipes just didn't appeal to my tastes in food. I admit I'm a picky eater and don't eat a lot of varieties of foods but this plan just wasn't for me."
"I know weight loss is a long-term journey that requires a real change in lifestyle, but this plan was too complicated for me to implement in my everyday busy lifestyle."
"I was hopeful when I began the BeyondDiet.com system as the many reviews I read claimed that people were happy with all the different real food options but I found that I wasn't able to lose a significant amount of weight eating the recommended food. I tried the program for three months and only lost 5 pounds which was not at all what I was expecting. I think I would have lost the same amount by just sticking to my regular diet and adding in the exercise plan that I started at the same time I started BeyondDiet.com."
Test Run the Program
You can test run this program as well. All new members are granted a two month period where they can cancel their membership and receive a full refund. So before you decide, you can always go ahead and give this program a trial run. This will allow you to fully immerse yourself in it and see what it's all about. It may very well work the wonders for you that you were hoping it would. If for some reason you are not pleased with your results, there is one fail proof method of avoiding Beyond Diet complaints: cancel your membership within 60 days and request a refund.
Before You Buy: 5 Questions ​
1. Are You Ready for a Lifestyle Change?
Ask yourself this: are you ready for a complete overhaul of your lifestyle? Because that is what will be required with this unique healthy eating plan and program.
2. Can You Stick to a New Diet?​
Diets are hard work. If losing weight was easy, don't you think that everyone would be doing it? Some people feel there is a scam because they were unable to stick with the strict diet that's required. Do you think that you can hang ten with this diet so you feel like you got your money's worth?
3. Are You Prepared to Workout Daily?
Another critical aspect to avoiding feeling like there is a scam is that you need to commit to working out every single day. This can be a tough undertaking for a lot of people, so be sure that you are ready. If you struggle to work out, you may need to rethink this program as it may not be right for you.
4. Are You Motivated to Lose Weight?
Have you tried other diet programs before and felt like they were impossible to stick to? Are you super motivated and ready to do this, or are you still in the thinking and decision process? In order to evade feeling like there is a scam, you need to ensure that you can work out at least four or five times per week.
5. Do You Know About the Two Month Trial?
Lastly, the Beyond Diet program offers a wonderful two month trial period. The surest method of avoiding a scam is to check out the program, and if you are not happy be sure to cancel your membership within 60 days. Do this, and you can get a full refund.
Allowed Foods
Several diets cut out or restrict caffeine but this diet allows both tea and coffee. We all know that sugar and wheat are not good for us and thus lowering our intake of those foods shouldn't be a surprise. This diet has no surprises outside of how much a person can truly eat while losing weight. Another great feature of this diet is the amount of materials and well-researched information available to the participant.
Finally, the concept of this being more of a lifestyle than a diet is appealing. We all want to lose weight but we don't want to put it back on. With this diet not only is the participant losing weight but by creating a lifestyle around it, they are also creating something sustainable so that they can lose the weight but also keep the weight off.
This should be the most noted and important feature of the diet. Yo-yo dieting is not only hard on an individual's self-esteem but it's also hard on the body and can create long-term medical side effects that should be avoided. This is where the Beyond Diet food list is notably different, it stops all the yo-yo weight loss and gains.
Conclusion
The Beyond Diet has marketed itself as a lifestyle. It is not a diet plan that creates a crazy restriction on one particular food group rather encourages organic, clean foods that are not full of chemicals or additives. The Beyond Diet is also an educational tool for those both new and experienced in dietary programs. There is a full customer service team that is available with questions and there is information available on their website 24/7. Additionally, the Beyond Diet was created by a nutritionist.
The belief is if there are numerous ingredients, especially with words you cannot pronounce, it should not be going in your body. Unlike popular diets, this diet does not focus on elimination or calories. This is a lifestyle diet; it introduces a realistic approach to dieting that is sustainable long term. Because this diet allows almost all food groups and cheat days it allows you, the participant, to enjoy foods you love as well as does not limit you when you go out.
If you are ready to lose weight, boost your metabolism, and have more energy try out the Beyond Diet. It will be worth your while.
Review Summary
Product Name:
Product Type:​
Price:
Summary:​
Beyond Diet
Weight Loss Program
$37​
The Beyond Diet is a long-term, sustainable diet choice that creates an environment where the results are real, they are long-term, and they are doable and do not go to any extremes that cause that horrible yo-yo effect.
​Rating: